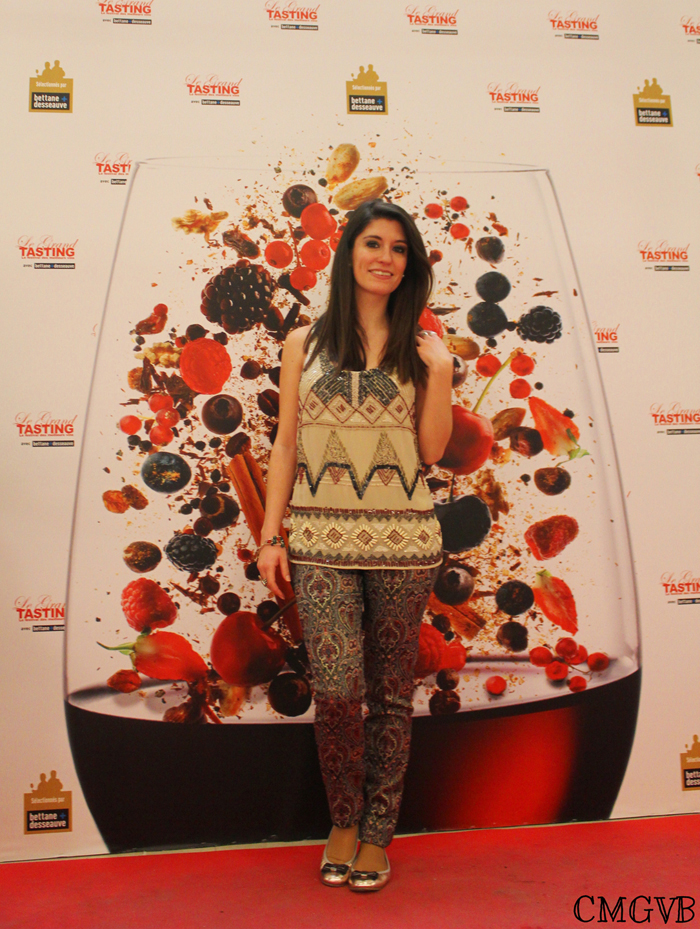 – First of all, look at the wine. Through eye contact try to predict what kind of grapes were used. Look at the palette of colors, its brightness and texture.
– Shake the cup, and let the wine sit. Look at some kind of "tears" that fall from the top of the glass, from the limit where the wine came. Depending on the speed of these "tears" we can deduce the alcohol concentration of the wine. 
– Next step: the smell. First, smell the wine with the glass still, to receive first impression and identify any possible defects. For the second perception, rhythmically move the cup from the base, and approach the nose, eyes closed, to sharpen our sense of smell. You will feel the sensations multiply!
– And finally we will taste the wine. However, attention! The first sip does not count. This will numb our tongue and throat. Once our palate is accustomed to alcohol, we proceed to a second try, and now is the correct tasting. Take a sip of wine, while introducing air (very important for oxidation) in your mouth. Yes, you will produce a sound like when you finish a smoothie (don't you worry, this will make you look like a pro 🙂 and move the wine across your mouth, so that all your taste buds emit sensations. Move your tongue up and down three times, and try to identify the different components: fruit, honey, wood, thyme…
A good wine will never leave your mouth dry, instead, you will look forward to continue drinking. If you are in a professional tasting like the Grand Tasting, where you are going to taste different types of wine, it is very important not to drink it. So once all the sensations were perceived, we will spit the wine into a "spittoon".  And in order not to confuse our palate between wine and wine, just take some bread or cheese.
I hope you enjoyed this mini tutorial, and let me know that how was your wine tasting! Enjoy!