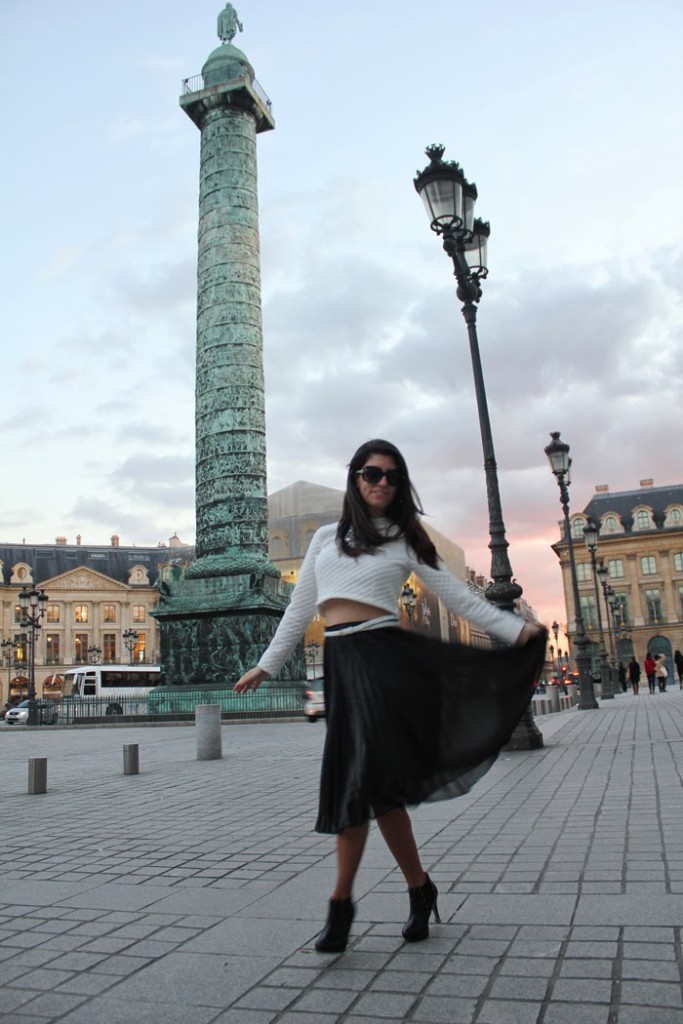 To finish the fashion week in Paris (fall-winter 2014/2015) we attended the YDE show at Hotel d'Evreux, located at the beautiful Place Vendôme. The Danish designer has paid tribute to  jazz divas with a very feminine collection perfect for a special party.
My look: an iridescent black pleated skirt with a white padded crop top and maxi jewel necklace. What do you think? Are you ready for this new week?
Para terminar la 

fashion week de Paris (otoño-invierno 2014/2015) asistimos al desfile de YDE en el Hotel d'Evreux y la preciosa Place Vendôme. El 

diseñador danés ha rendido homenaje a las divas del jazz con una colección muy 

femenina perfecta para una fiesta especial.
Mi look: una falda plisada negra tornasolada, con un crop top blanco acolchado, y maxi collar joya. ¿Qué os parece? ¡Ánimo con esta nueva semana!