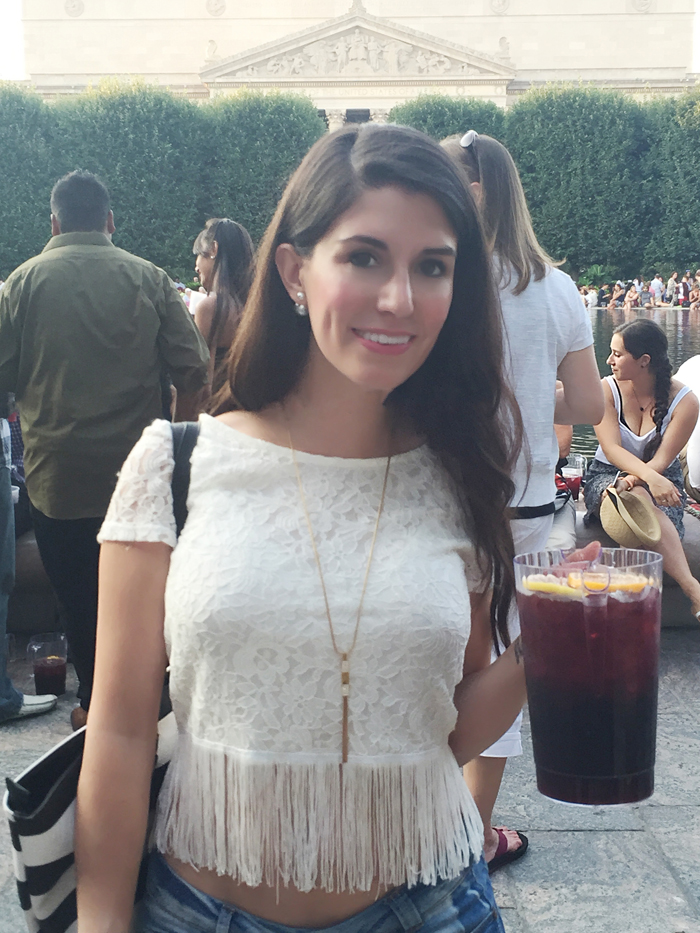 Fridays are Jazz days… At least in Washington DC. During summer time, every Friday you can enjoy the free Jazz concerts at the National Gallery of Art's Sculpture Garden. There are only two drinks allowed: beer and… sangria, so as a Spaniard I was very happy =)
The rest of the year, they serve a delicious brunch at Pavilion Cafe, and once it gets cold the garden is transformed into a skating rink!
I wish you have a happy weekend.
Los viernes son días de Jazz…. Al menos en Washington DC. Durante los meses de verano, todos los viernes podemos disfrutar de conciertos gratuitos de Jazz en el Jardín de esculturas de la Galería Nacional de Arte.  Sólo hay dos bebidas permitidas, cerveza y …sangría, así que como española, estaba muy contenta =)
El resto del año, sirven un delicioso brunch en el Pavilion Café, y una vez que llega el frio el jardín se transforma en una pista de patinaje!
Os deseo un feliz fin de semana.