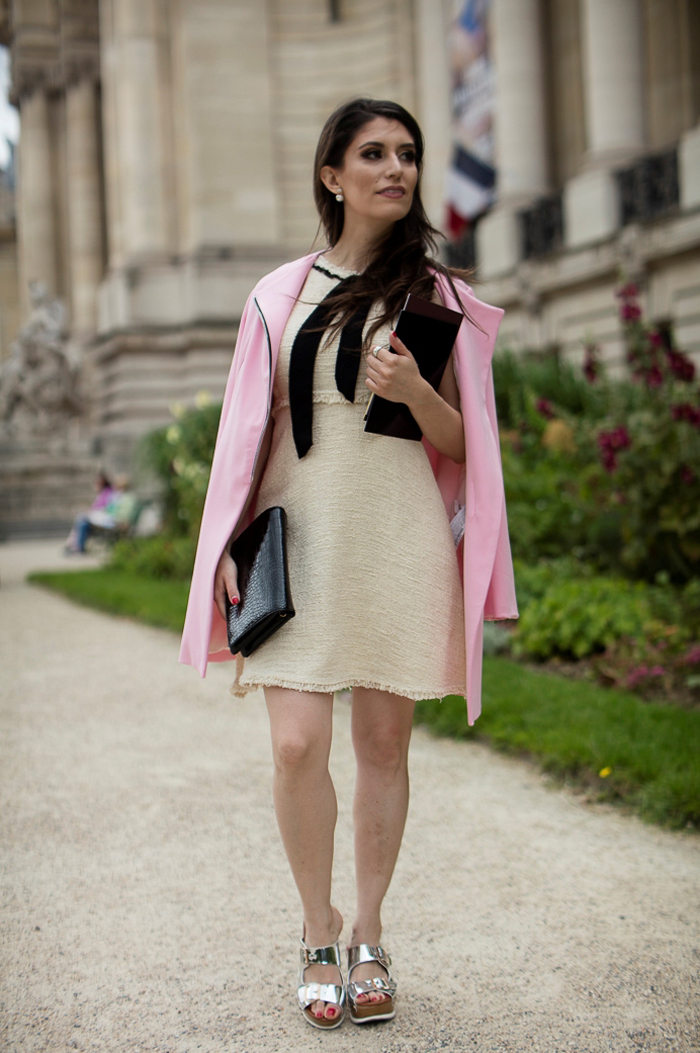 Here are the pictures of my look for the Chanel Haute Couture Fall-Winter 2016-2017 show, last Tuesday at the Grand Palais.
This time, they recreated the "Atelier Josette" , the Chanel studio located in the attic at rue Cambon. The focus is on the shoulders, oversize volumes and dramatic looks; clothed culottes, and of course all the attention in detail, with floral embroideries.
Hair and makeup by: Glamizaa 
Photos by: Jim Blankemeier
Aquí están las fotos de mi look para el desfile de Chanel, Alta Costura, Otoño-Invierno 2016-2017, el martes pasado en el Grand Palais.
En esta ocasión, recrearon el "Atelier Josette", el estudio de Chanel ubicado en el ático de la rue Cambon. La atención se centra en los hombros, con volúmenes oversize y looks dramáticos; culottes revestidos, y por supuesto en los detalles, con cuidados bordados florales.
Maquillaje y peluquería:  Glamizaa
Fotos: Jim Blankemeier