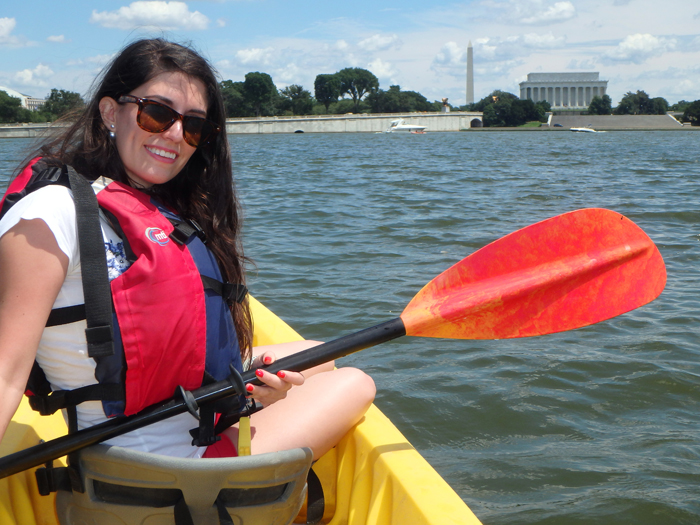 Good morning from Washington DC! One of my favorite activities, as long as the weather allows us, is to kayak down the Potomac River. It's a great way to start the weekend: a little exercise, while relaxing with the beautiful views of Washington DC, from Georgetown, through Riverfront, up to the Lincoln Memorial with the Washington Monument in the background.
I hope you enjoy the pictures and have a great weekend.
Buenos días desde Washington! Una de mis actividades favoritas, mientras el tiempo lo permite, es hacer kayak por el río Potomac. Es una manera estupenda de empezar el fin de semana: un poco de ejercicio, mientras te relajas con las preciosas vistas de Washington DC: desde Georgetown, pasando por Riverfront, hasta llegar al monumento a Lincoln con el monumento de Washington al fondo.
Espero que os gusten las fotos y que disfrutéis de vuestro fin de semana.