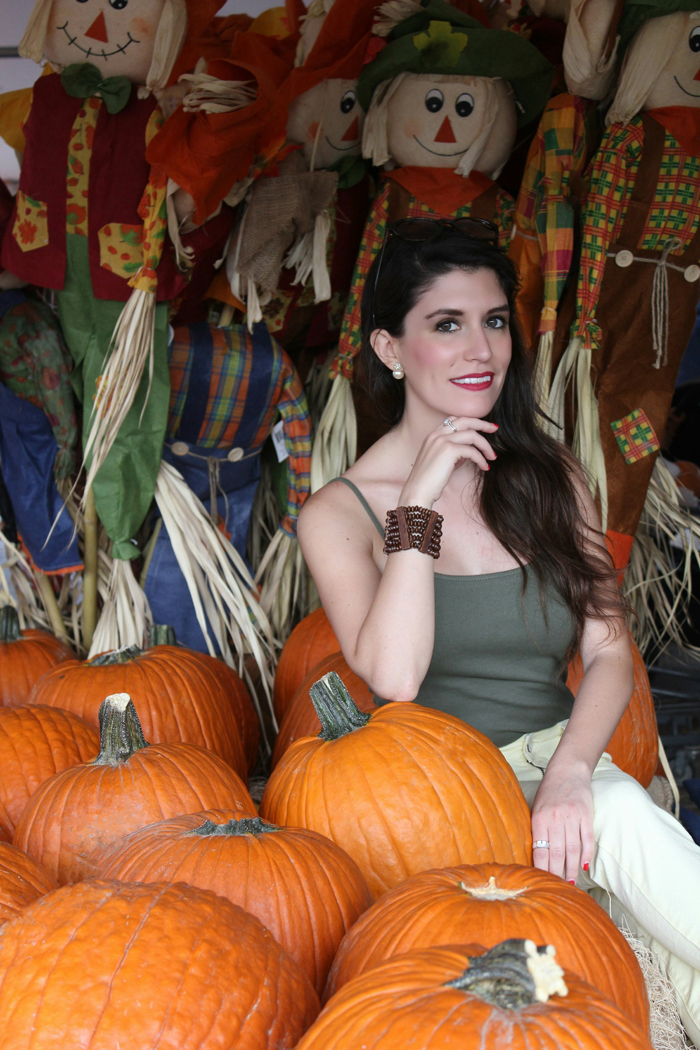 Fall is a second spring where every leaf is a flower.
I love this time of year: the color of the trees, the falling leaves, crisp air, bonfires, and of course … the pumpkins!!
They are essential on Halloween and Thanksgiving. Therefore, we visited the farmers market Flamingo Road in Davie, Florida. We got our pumpkin, some caramel popcorn and … some nice fall pictures! I hope you like them.
I was wearing my new ShuShop wedges, they are so comfortable! And good news… now you can have 20% off using my code: DAZZLINGSHOES
El otoño es una segunda primavera en la que cada hoja es una flor. Me encanta esta época del año: el color de los árboles, las hojas que caen, el aire fresco, las fogatas al anochecer, y por supuesto… las calabazas!!No pueden faltar en Halloween ni en Acción de Gracias. Por eso visitamos el mercado de agricultores Flamingo Road en una granja local en Davie, Florida. Conseguimos nuestra calabaza, unas palomitas dulces y… unas bonitas fotos otoñales! Espero que os gusten
Como véis estaba estrenando mis nuevas cuñas de ShuShop , son súper cómodas! Y, buenas noticias… ahora podéis comprar con un 20% de descuento usando my código: DAZZLINGSHOES