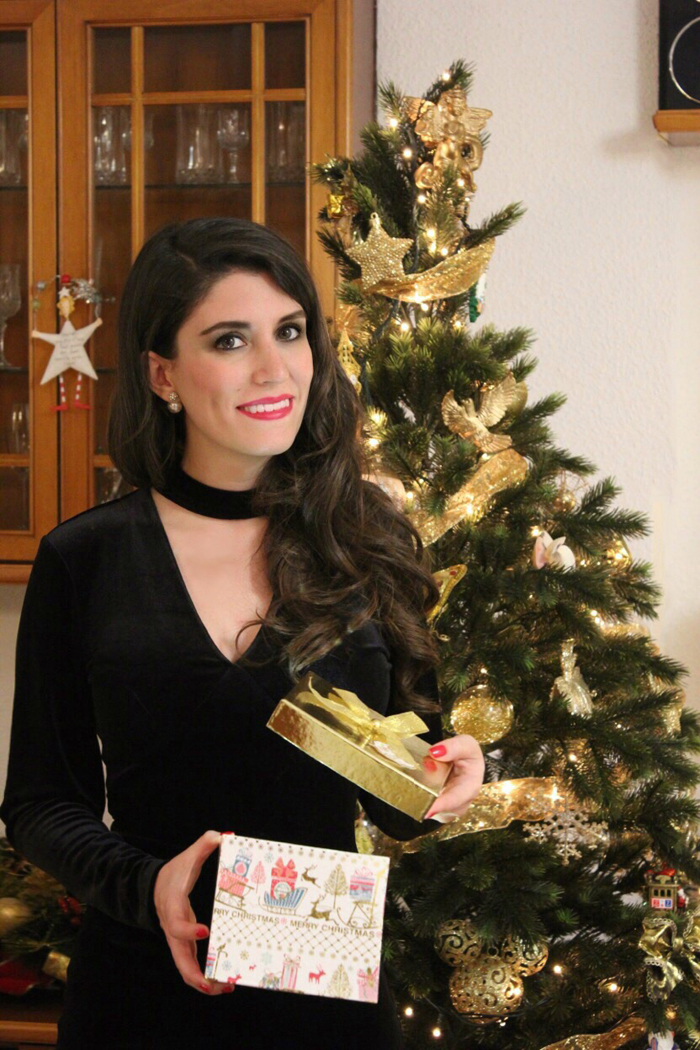 Christmas is coming, and you haven't chosen your gifts yet? Tired of always gifting perfumes, ties and chocolates?Don't worry, we have prepared you a guide with the most original gifts, to help you getting it right!
Wood Watches:
This is the original proposal of Jord : wood watches (yes, even the strap is made of wood). If you are looking for an original gift, here it is! They have models for men and women.  I have the model Cora in zebrawood and turquoise, and I love it!
You can choose from 12 different types of pure wood (acacia, bamboo, ebony, golden camphor, olive, koa, walnut, rosewood …) from different parts of the world (Tanzania, Mozambique, Nigeria, Hawaii, Solomon Islands, North America, Europe, Southern Asian …) The crystal of the sphere is sapphire, very resistant; Its designs are elegant and original, and some of the models are automatic, so they don't need batteries! In addition, they offer free shipping worldwide!
If you like it, you're in luck !! Because all DianaDazzling.com readers have a $ 25 discount gift card, to be used in any of the models. You can get your gift card by clicking here
Las Navidades se acercan, ¿todavía no has conseguido todos tus regalos?¿Cansado de regalar siempre perfumes, corbatas y bombones?
No te preocupes, hemos preparado una guía  con los regalos más originales, con los que este año acertarás seguro!!
Relojes de Madera:
Esta es la original propuesta de
Jord
: relojes en madera (sí, sí, la correa también es de madera). Si estás buscando un regalo original, aquí lo tienes!  Yo tengo el modelo Cora en turquesa con madera de zebrano, y ¡me encanta!
Puedes elegir entre 12 tipos de madera pura (acacia, bambú, ébano, de alcanfor, olivo, koa, nogal, palisandro…)  provenientes de distintas partes del mundo (Tanzania, Mozambique, Nigeria, Hawaii, islas Salomón, Norteamérica, Europa, Sureste asiático…)   El cristal de la esfera es de zafiro, muy resistente; sus diseños  son elegantes y originales, y alguno de los modelos son automáticos, por lo que no necesitan pilas!
Además, ofrecen el envío gratuito en todo el mundo!Si te han gustado, estás de suerte!! Porque todos los lectores de DianaDazzling.com tenéis una t
arjeta de regalo de $25 de descuento
, en cualquiera de los modelos. Puedes conseguir tu  tarjeta de regalo pinchando
aquí
Valenxe- The ultimate leggings
Years ago the leggings came years to stay. They are practical and stylish pieces that we end up using almost every day. They have become a "basic" in our closet. That's why I think a pair of quality leggings is such a good investment.
Valenxe is a new brand from Montreal, Canada that has reinvented the leggings. They created compression leggings that do not feel restraining all while creating a slimming effect.  They are equipped with "Concelare" a built-in anti-camel-toe layer that helps to improve aesthetics. Produced with body safe grade silicone, it guarantee's long lasting comfort while avoiding awkward glimpses… They are so versatile and functional that you can use them day-to-night.
Do you like them? Well, now you can have them with a 10% discount, using my code: DianaDazzling
Valenxe- Los leggings definitivos
Los leggings llegaron hace años para quedarse. Son piezas prácticas y estilosas que terminamos usando casi a diario. Se han convertido en un "básico" de nuestro armario. Por eso pienso que es una prenda en la que merece la pena invertir, y hacerse con unos de calidad, pues está demostrado que los vamos a amortizar!
Valenxe es una nueva marca que ha reinventado los leggings desde Montreal, Canadá. Sus diseños sientan como un guante, estilizan muchísimo, e incluyen un nuevo material llamado "Concelar", que evitan que se marque la "pezuña de camello" algo que con otros leggigns sí que pasa…   Son tan versátiles que los puedes usar tanto de día, como más arreglada para salir por la noche.
¿Te han gustado? Pues ahora puedes conseguirlos con un 10% de descuento, usando mi código:   DianaDazzling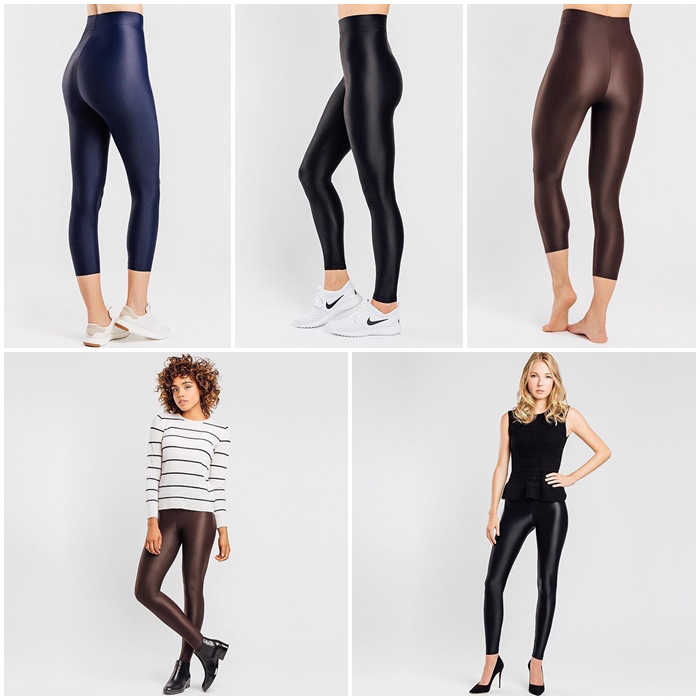 The sisters and artists, Lola Sánchez and Ana Gal are revolutionizing the American market with their fresh and casual artistic creations. Influenced by the pop culture and the fashion universe, they offer canvas, mirrors, neon lights, even a home collection …  It will break the monotony of a white wall, and will bring a touch of elegance to any room. I have a canvas, the model "Gold Shoe and Fashion Books" and the truth is that I love it!
I think it's a very special gift. Now you can get your piece of art here with a 30% discount, using the code:  XMAS  
Las hermanas artistas Lola Sánchez y Ana Gal están revolucionando el mercado americano con sus creaciones artísticas frescas y desenfadadas. Con una fuerte influencia de la cultura pop y de la moda, ofrecen cuadros, espejos, neones… que rompen la monotonía de una pared blanca, y aportan un toque de elegancia a cualquier habitación. Yo tengo el modelo "Gold Shoe and Fashion Books" y la verdad es que me encanta!
Me parece un regalo muy especial.   Ahora podéis conseguir vuestra obra de arte con un 30% de descuento, usando el código:  XMAS
Pandora
It is the third largest jewelry company in the world, and almost all of us have fallen into the temptation of their famous charms. For this Christmas they have created this limited edition Snowflake bangle… I love it! They also have matching earrings. It is a very Christmas gift! By the way, their new store at Brickell City Center (Miami) is now open!
Pandora
Es la tercera empresa de joyería más grande del mundo, y casi todas hemos caído en la tentación de sus "charms". Para estas navidades han creado una pulsera de edición limitada con un copito de nieve, me encanta! También tienen los pendientes a juego. Es un regalo muy navideño!  Por cierto, su tienda en Brickell City Centre (Miami) ya está abierta!
iBlazr 2:
We all have a friend who loves to take selfies…the selfie game is getting stronger, and we all want to look great in our pictures, but lighting can be sometimes a problem … That's why they have created iBlazr 2 , a portable led flash. Since I tried it, I have not stopped using it: it is so small, that I always carry it with me on my keychain. It is wireless (it connects to your cellphone through the bluetooth) and automatically detects when you take a picture. It can also be used in conventional cameras. In addition, it has touch sensors that allows you to adjust the brightness and temperature of the light (it comes with 2 warm and 2 cool led lights) and a silicone diffuser, so that the result is very natural. Another thing that I like is that you have no red-eye when using this (unlike the traditional flash of the cellphone), its battery lasts for 3 hours and you can easily charge it with a USB cable. The secret for a perfect selfie has finally been unveiled!
iBlazr 2: 
Todos tenemos un amigo que no para de hacerse selfies… la verdad, es que la moda de los selfies es cada vez más fuerte, y todos queremos salir bien en nuestras fotos, pero la iluminación no siempre es la ideal… Para eso han inventado iBlazr 2 , un flash portátil de luz led. Desde que lo probé, no he dejado de utilizarlo: es tan pequeño, que lo llevo siempre en mi llavero, así  lo tengo a mano cuando quiero hacer una foto y no hay mucha luz. Funciona sin cables (se conecta a tu móvil a través del bluetooth) y detecta automáticamente cuando haces una foto. También se puede utilizar en cámaras convencionales.  Además, tiene sensores táctiles que te permiten ajustar la luminosidad y la temperatura (pues tiene dos luces frías y dos calientes)  y un difusor de silicona, para que el resultado sea natural. Otra de las cosas que más me gusta, es que esta luz no saca los ojos rojos (a diferencia del flash tradicional del móvil), su batería dura 3 horas y se carga fácilmente con un cable USB.   ¡El secreto de los selfies perfectos por fin ha sido desvelado!
A Very Kacey Christmas
Kacey Musgraves, an American country music artist, has created this beautiful album of Christmas songs, with eight classics and four new original songs, including collaborations with artists such as Willie Nelson, The Quebe Sister and Leon Bridges. A warm holiday record with a fresh touch. You won't get wrong with this one, you can buy the digital version here
A Very Kacey Christmas
Kacey Musgraves, una artista de música country estadounidense, ha creado este bonito disco de canciones navideñas, con ocho clásicos y cuatro canciones nuevas, incluyendo colaboraciones con artistas como Willie Nelson, The Quebe Sister y Leon Bridges.  Un disco muy cálido para estas fechas, pero con un toque fresco. Un regalo con el que seguro acertarás, puedes comprar la versión digital aquí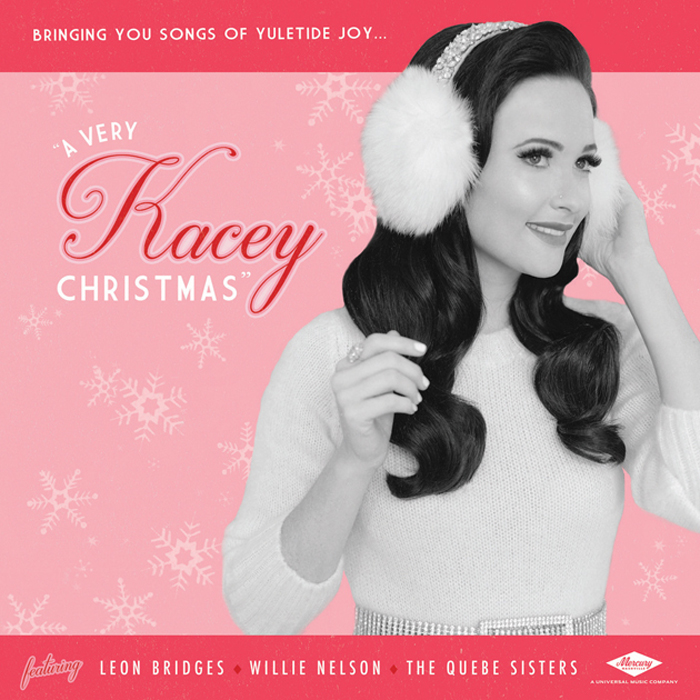 So far our Christmas gifts suggestions. Which one is your favorite? What would you like this Christmas?  xoxo,
Y hasta aquí nuestras sugerencias. ¿Cuál es vuestro favorito? ¿Qué os gustaría que os regalaran estas Navidades?Besos!